IFR
air traffic control began in the prairies in the mid 1940's from a small office near the present Western Canada Aviation Museum. In 1956 the ACC relocated to a small building near the present Air Canada Cargo terminal. In 1962 the ACC relocated again, this time to the administration building at the "new" airport terminal building at Winnipeg International. In May 1988, WG ACC moved to its present off-airport site at 777 Moray Street.
I
n the beginning... Not all of the controllers who joined the service in the early forties passed through classes at St. Hubert, Quebec.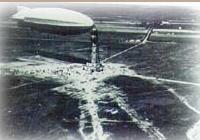 In those days a written examination was the main criterion for a licence and many controllers joined ATC through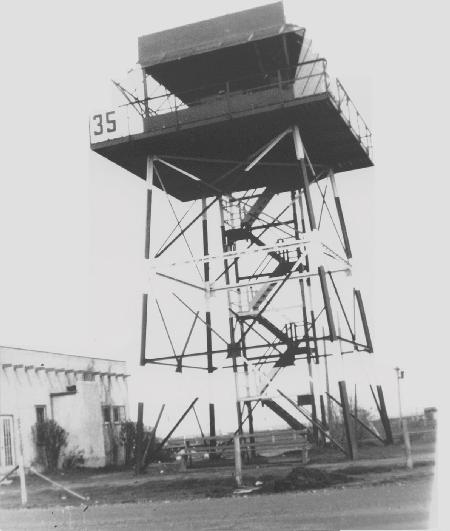 self-study and on-the-job training. Nelson Harvey was working in the Meteorological Office in Winnipeg and remembers;
"I went up to the tower when it was completed in August, 1940, and thought it would be a great place to work. So I put in an application for a transfer"
. Harvey, and his friend Bill Kellough, received salaries of $110 at the "Met" office. They had heard that ATC people would receive "the then magnificent wage of $160 a month". Harvey's first application was turned down. He recalls:
"There was a feeling at the time that only a pilot could tell another pilot how to safely approach an airport"
. But, with the war on, pilots could command big prices elsewhere. Many were drawn to flight instructor's jobs. Some, like Don McVicar, found their way into Ferry Command - extraordinary private initiative to deliver aircraft to Europe.
I
n early 1940, McVicar arrived at Winnipeg to be Chief of the Air Traffic Control Tower:
"a grand sounding proposition with only one drawback - the tower had yet to be built"
. Winnipeg tower was rushed to completion in September 1940. It was a sixteen foot square box, built on four metal legs, reached by an open staircase. Shortly thereafter, McVicar would resign to take up a career as a pilot with the BCATP. By late 1941, he was one of the mixed bag of professionals flying for Ferry Command, taking aircraft across the untried Atlantic. There, if you lived to collect it, the pay was $1000 a month - six times the going rate for ATC.
N
elson Harvey and his friend Bill Kellough re-applied for positions as controllers, pointing out that being airport "Met" officers meant working in close contact with the problems of pilots. Both of them were called up to Winnipeg tower on July 1st, 1941, as there was no time to send the new recruits to Montréal. They trained on the job. Says Harvey:
"The only manual I remember was a copy of Air Regulations. We were trained with verbal instructions"
. In three weeks, Harvey's training was completed.
"By July 21st, I was 'checked out' and took over as an operator - quite a responsibility considering that we usually worked one man to a shift"
.
D
uring the war, the rule was non-stop work. Claude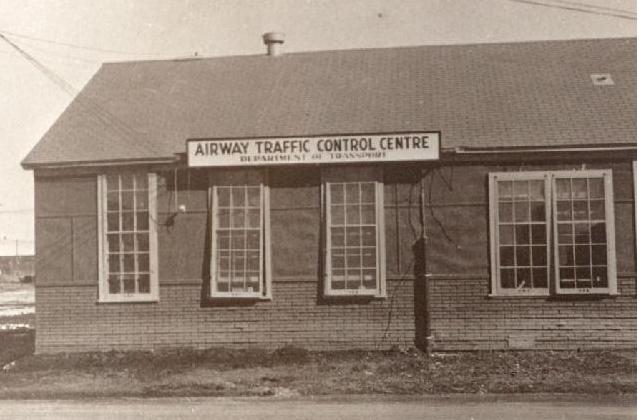 Brereton regularly spent weeks on end without a break, flying back and forth between shifts at Malton and Dorval, grabbing some sleep in a big armchair in the lobby of the Mount Royal Hotel when beds weren't available.
"There was a war on,"
says Brereton of the experience. Dorval was the hub of Ferry Command operations, starting point for the transatlantic route east through Gander or Goose Bay to Europe.
"Sometimes we had planes staged 10 minutes apart all the way around the route from Ottawa to Detroit and back because there was no place left to park"
recalls Brereton, recreating the scene at Dorval where warplanes covered the entire runway infield. Brereton remembers the veteran foreign pilots in Ferry Command - exile fighters from national air forces overrun by the Germans:
"Sometimes we kept a person in the tower who could speak several European languages to help out"
. In 1944 Claude Brereton would get some relief himself with a permanent posting to head the new Area Control Centre in Winnipeg which became active late in 1944.
B
y October, 1948, 170± members of the Department of Transport were assigned to ATC work. Four of them were in headquarters, 44 were IFR controllers, 74 were VFR controllers. There were about 48 assistant controllers.
Winnipeg ACC Chief - Claude Brereton
Controllers - Bill Kellough, Dudley Dorsett, Charles Lenaghan, Rolly Porter
Assistants - Rocky A. Forcese, Bert Sandberg, Gerry Pugh

Winnipeg Tower Chief - Nelson "Nels" Harvey
Controllers - Norm McLeod, Hank Batt, Vic Skinner, L.E. Duke, Doug McLennan
Assistants - Beth Russell, F.A. Saunders, M.O. Sutherland
During 1955, Claude Brereton, Nels Harvey and their fellow controllers decided that they'd had enough traffic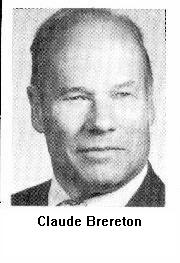 volume, plus military training). Their jobs had become impossible. Claude Brereton sent a letter to headquarters advising that his controllers could no longer cope with the traffic flow and provide safe air traffic control service. Controllers backed up the letter with a threat to stop work. On Jan. 26, Brereton met with senior representatives of the RCAF and officers from the Department of Transport Air Traffic Control section in Ottawa, including Ian Barrowman and Roy Mattern.
Using charts, overlays and flight progress

strip summaries, the centre chief outlined the hazardous state of ATC at Winnipeg. To remedy the situation, he proposed that the RCAF divert a Ground Controlled Approach (GCA) radar system that was being built for the military airport at Trenton, Ontario, to Winnipeg. He also insisted that one of the scopes be wired into the control tower. Although Brereton knew that the Department was planning to introduce medium and long range radar across Canada, he made the point that the Winnipeg ATC system could not tolerate the wait for the usual methodical approach by Ottawa. They needed something now. Brereton's presentation must have been effective. The Department of Transport and the RCAF responded immediately. Military GCA equipment came to the field, and one scope was wired into the tower. "The first time we looked at the traffic on radar, it scared the shit out of us. The scope confirmed our worst fears about what was going on up there" said Jack Dods.
---
Controllers, assistants, regional school and administration people are all included and are listed by date of ACC checkout or when they joined. A controller's or OSS's operating initials are left of their name while their instructor's operating initials are on the right. If a person transferred in from another IFR unit or ACC, or transferred out, then this information is also displayed. Kenora radar controllers were always considered as WG ACC control staff. Unit Chiefs, now called General Managers, are the only people highlighted as they serve to define the chronology of the ACC.