Ron Wilcox (QK/WG/VR) did a South American tour in the spring of 2007. First the equator, then a four day walk from Cuzco to Machu Picchu in Peru, and finally 8 days on the Galapagos Islands.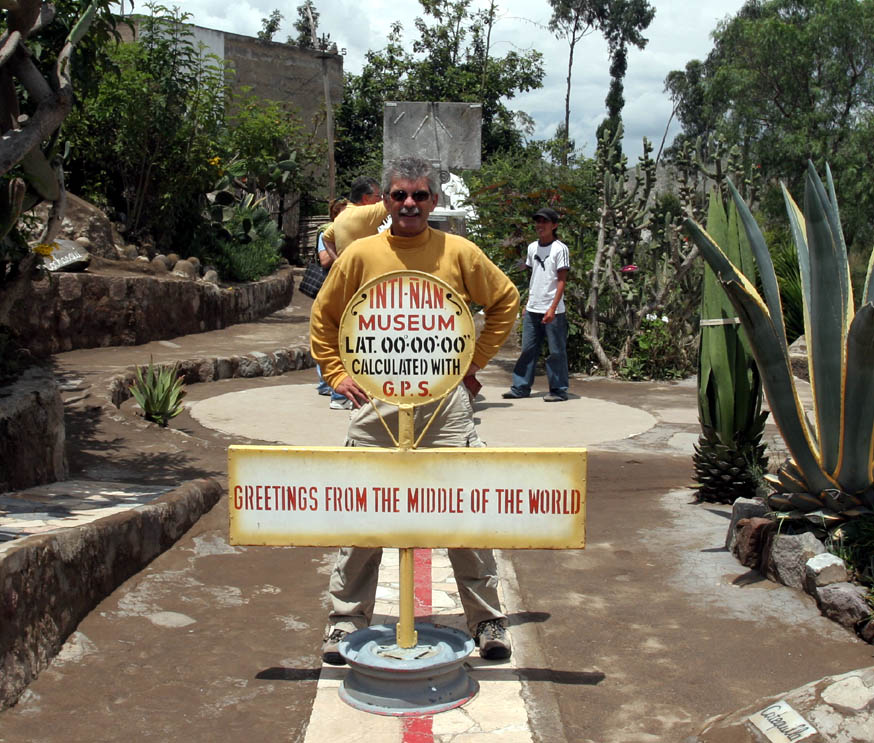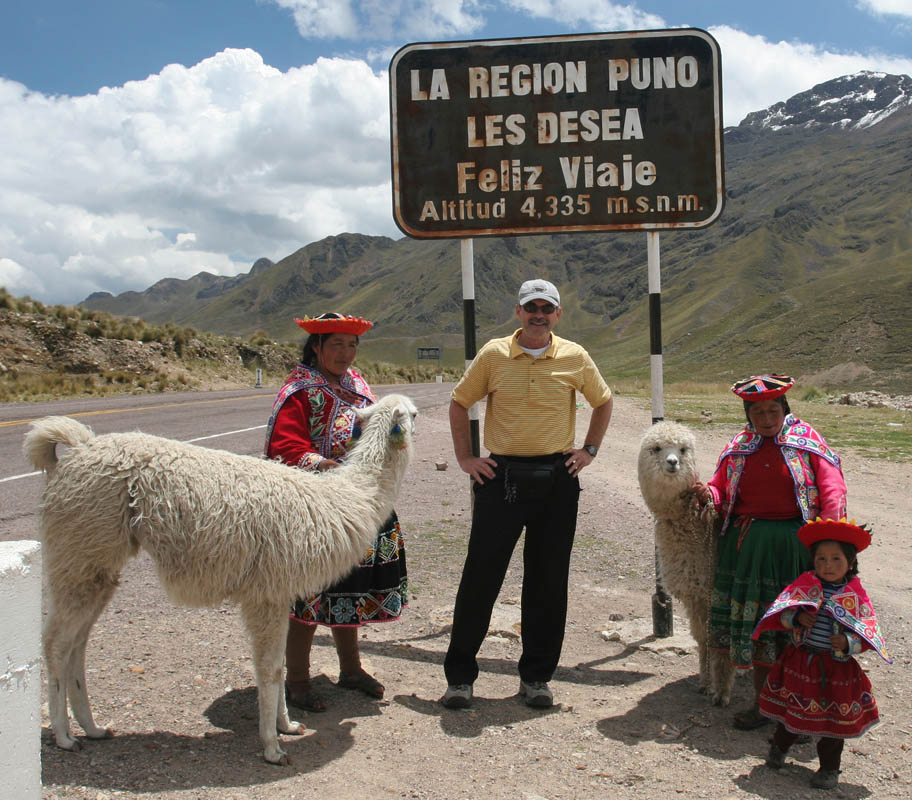 --"On my last day in Quito I visited the equator visitor center where several experiments are performed to demonstrate equatorial effects. Most impressive was seeing leaves dropped into a sink go straight down at the equator or twirl clockwise/counter clockwise when offset by only 2m or so."
--On a mountain pass during a bus ride from Punno (Lake Titicaca) to Cuzco, Peru. That sign says 14,222 feet by the way...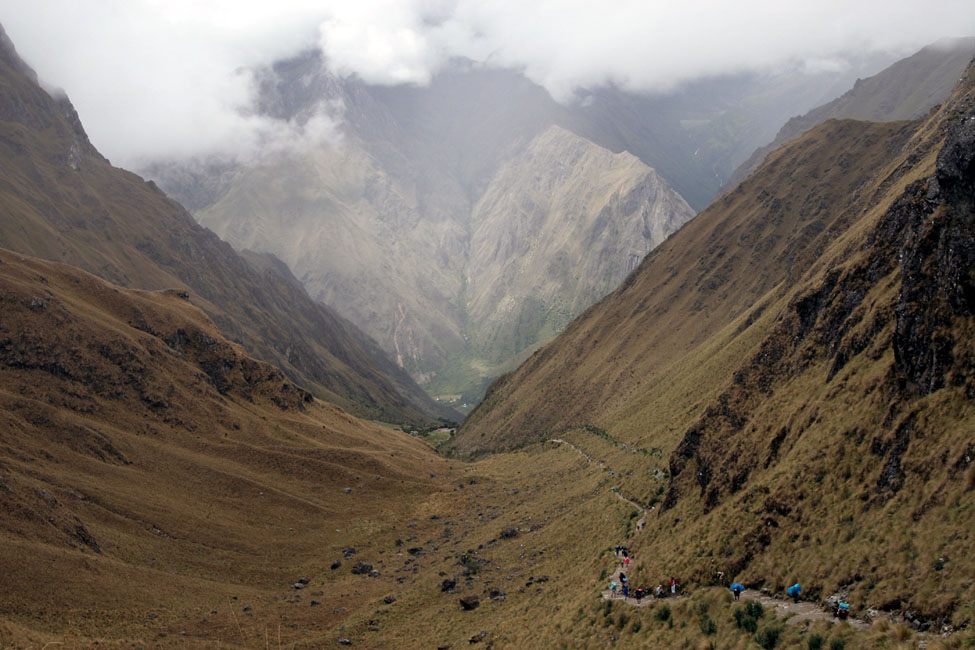 --The first part of day two of the Inca Trail involves a climb from our camp at 3000m to Dead Woman's Pass at 4200m.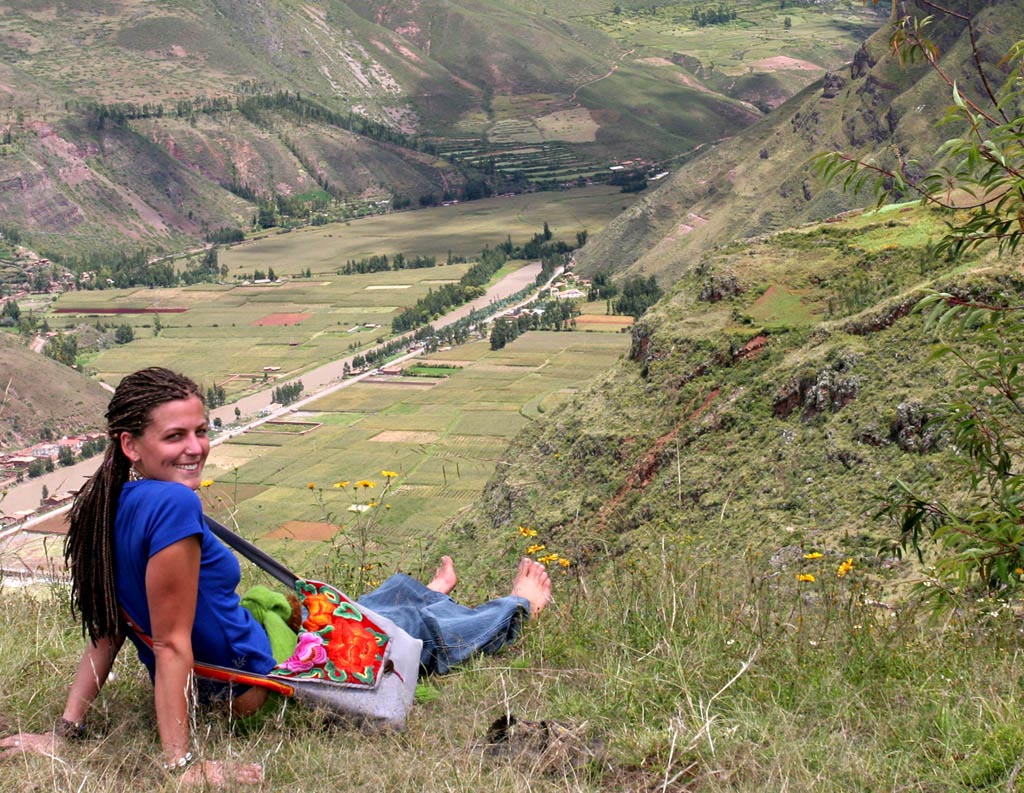 --A view of the Inca Valley, with a pretty fraulein for a splash of colour...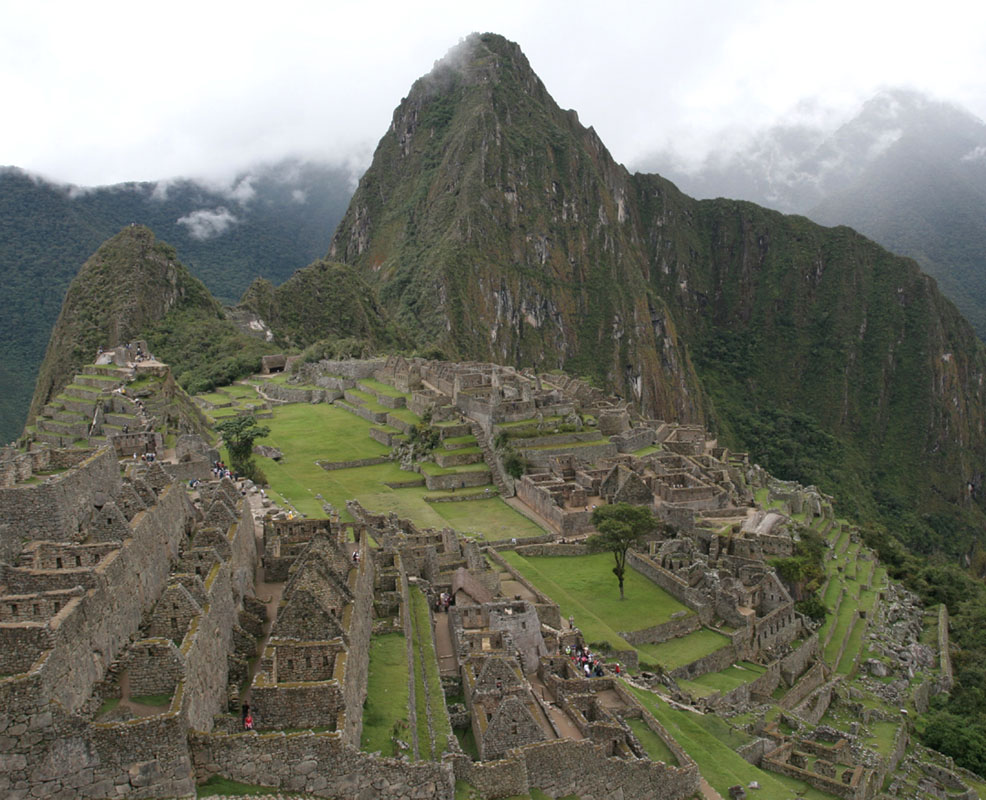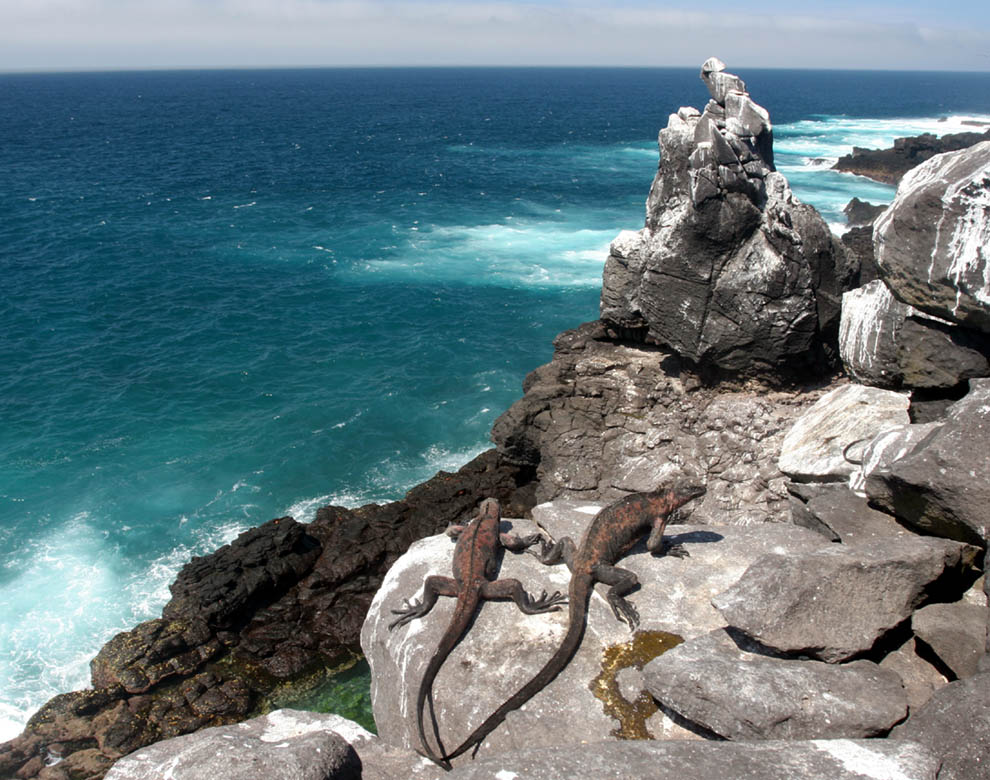 --Finally, after four days of hiking, the traditional view of Machu Picchu - spectacular - worth the effort.
--And on the Galapagos Island, a pair of marine iguanas sunning themselves, or perhaps contemplating a dive into the ocean.



--One of the island stops involved walking along a beach composed of very red sand. The seals are quite used to people and this pair of mother and pup emerged from the sea just behind the rest of my group.